FitterActive Skinny Team Tea™ (28 Day Supply)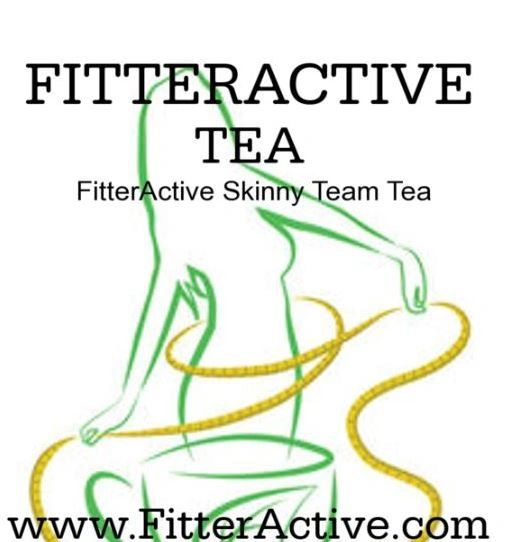 FitterActive Skinny Team Tea™ (28 Day Supply)
At less than $1 per serving (including shipping) this amazingly effective tea and herb blend developed by the FitterActive Skinny Team™ is a balanced blend with a full-bodied, smooth flavor and earthy floral notes to ensure the best-possible tasting detox tea. 
Each hand packed all natural and non bleached tea bag of FitterActive™ detoxing and energizing tea blend, with ProBiotics, is a proprietary blend of the most researched weight loss assisting, anti - inflammatory & detoxifying tea and herbs designed to detoxify, reduce bloating, help with digestion, assist with fat metabolism and help to get you lean and skinny.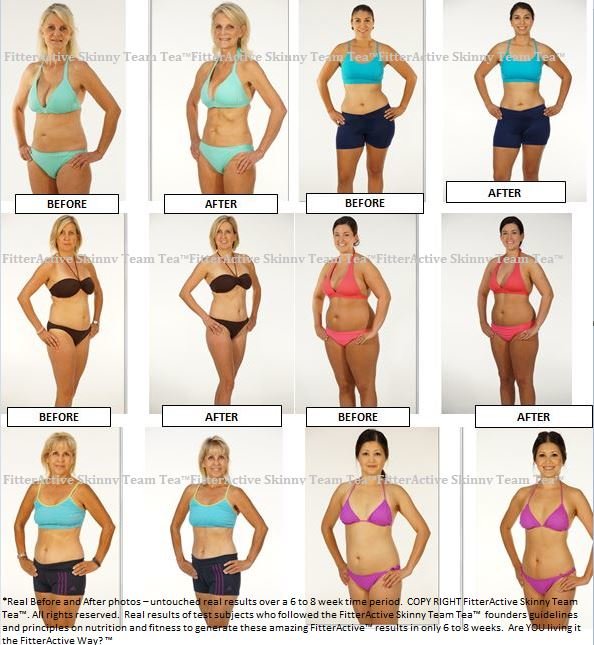 The main component of tea developed and packaged by our FitterActive Skinny Team™ is from the same plant as black and green teas. FitterActive Skinny™ oolong tea leaves are partially fermented in contrast to black tea which is fully fermented and green tea which is unfermented. After the detoxing oolong skinny tea leaves are picked, they are sun dried, shaken in baskets, and then dried again. They are then heated in hot woks to stop the fermenting process and finally end up as skinny tea leaves.
The FitterActive Skinny Team™ designed FitterActive Tea™ to help energize, detoxify and get you skinny.  Tea by the FitterActive Skinny Team™ also boasts numerous health benefits, and its caffeine content is perfect for energizing and giving you a spring in your step! The caffeine content in FitterActive Skinny tea is approximately 40 mg per serving in contrast to a "tall" or small cup of Starbuck's coffee at 180 mg of caffeine.
The FitterActive Skinny Team™ prepares each tea bag individually with utmost care and attention to ensure the best-possible tasting tea.  Each serving of FitterActive Tea™ includes a special proven proprietary blend of citrusy notes of lemon, ginger and other herbs to make it a delicious and effective tea.  FitterActive Tea™ is more affordable and works better than other so-called skinny teas.  Our FitterActive Skinny Team™ developed FitterActive Tea™ specifically to help alleviate bloating and digestion issues while getting you skinny using an invigorating blend of traditionally prepared Chinese oolong tea, lemongrass, lemon peel, cinnamon, rose hips, ginger, and other all-natural flavors. It's also gluten free. 
Enjoy the complementary citrus and ginger flavors of our FitterActive Tea ™to spruce up your day while helping to make you skinny!
Why does FitterActive Skinny Team Tea work so well for so many???
According to Organic Facts magazine, the health benefits of the tea include the reduction of chronic health conditions such as heart disease, inflammatory disorders, and high cholesterol levels, while providing vital antioxidants, promoting superior bone structure, robust skin and good dental health. 
According to the Tea Association of the United States - "There are numerous kinds of tea in the world but"..'the tea used in the FitterActive™ blend'..."might be one of the most beneficial." In addition, research tells us that the polyphenol compound found in our tea is effective in controlling the metabolism of fat in the body. It actually activates certain enzymes that help to enhance the functions of fat cells and it is commonly believed that this activation, when consumed daily, can reduce obesity.
The detoxifying polyphenolic compound in FitterActive Skinny Team Tea™ is also responsible for the removal of free radicals in the body, because it functions as an antioxidant and stimulates the behavior of other free radical compounds in the body.
Ginger:
The extract of ginger is often used in traditional medicine to reduce inflammation with actual research proving its anti - inflammatory properties. With the presence of the substance called Zingiban pain caused by muscle aches, arthritis, bloating, rheumatic conditions, headaches, and migraines can be reduced.
Lemon Grass:
The health benefits from Lemongrass have been said to include relief from stomach disorders, insomnia, respiratory disorders, fever, aches, infections, rheumatism, and edema.  Lemongrass helps in cleansing and flushing harmful toxic wastes out of the body, as a result of its diuretic properties and also helps in maintaining digestive health, eliminating accrued fats, and assisting to maintain a clean system.
Lemongrass also helps to fight fat as it contains citral which has been proven to be effective in combating obesity.  It prevents the accumulation of  abdominal fat and promotes the use of stored fat, which helps in preventing diet - induced weight gain.  It aids in health metabolism and enhances the oxidation of fatty acids in the body.
Rose Hips:
Organics Facts states "The health benefits of rose hips include their ability to reduce the symptoms of rheumatoid arthritis, relieve various respiratory conditions, lower cholesterol, manage diabetes, increase urination, regulate your digestive system, boost the immune system, increase circulation, and help to build strong bones."
So enjoy your cup of FitterActive Skinny Team Tea™ each morning and get ready for a better more active you!
Reviews