Crazy Eds Cardio Gift Certificate 10 Private Sessions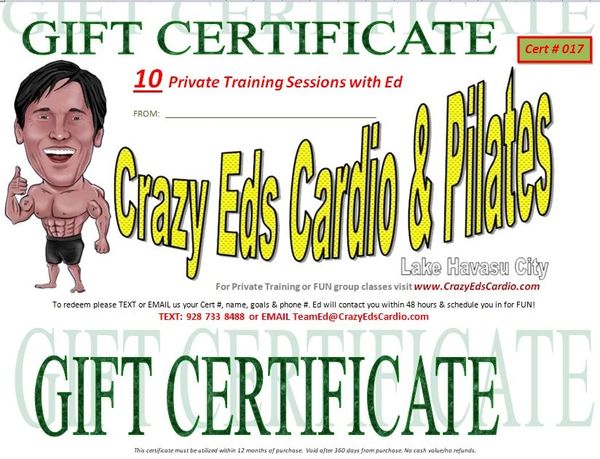 Crazy Eds Cardio Gift Certificate 10 Private Sessions
10 private personalized session program designed around the needs of the individual client.  From weight loss, to muscle tone, to improved balance, improved mobility, and or lower blood pressure.    
With this package the bearer get 10 private training sessions with Ed. 
Within 24 hours of Gift purchased you will receive an email with a printable certificate.
Reviews