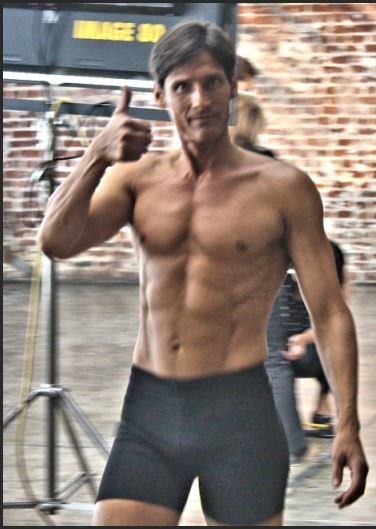 At FitterActive™ we are serious about providing Nutritionals and Foods for a Better More Active you™.  We only offer products of the highest quality and purity backed by certifications and research. 

      FitterActive™ was developed by fitness researcher, fitness author and motivational speaker - Ed Gaut who has personally tested and uses each FitterActive™ product. Since 1994 he has been hailed as the World Wide Ambassador of Fitness™ and he takes that title very seriously.  He is also the author of the best selling book

The Joy of  Fitness

as well as numerous fitness magazine articles and healthful cookbooks. 

In addition, Ed is a former Mr. Exercise and Mr. Fitness Worlds competition winner, and trained with both the     USVI Olympic Swim team and the US National Bobsled team.  He is the most sought after fitness researcher in the infomercial industry and has helped to develop and test some of the most effective fitness products and accompanying meal plans on the market today. 

      At 55 years old Ed has personal experience with the effects of proper nutrition on the body as it ages and has learned the importance of targeted supplementation as we grow older.  Ed founded FitterActive Nutritionals™ to share his years of fitness research knowledge. Through his many years as a researcher and nutrition author he believes he has found the best combinations of foods and supplements that will keep him, and you, living long and healthfully. Through FitterActive™ Ed hopes to share with you his secrets for longevity and an energized healthy life leading to an even better more active you.

Thank you for visiting. 
Start living the FitterActive way today!™